In 2020, when Covid hit the UK, and lockdown loomed, in collaboration with our artists we took the decision to go digital. Thanks to public funding from the National Lottery through Arts Council England, we converted from a physical festival with over a dozen venues and in excess of 100 events, to a six week online, streaming festival with nearly 70 pre-recorded and live events. We reached over 13,000 households across six continents, supporting over 130 artists.
Reading Fringe Digital kicked off with a 10-day programme of live events to create that festival buzz, inviting audiences and artists to visit together and connect each day. Our live line-up included all female queer improv troupe Hell Yeah!, storytelling comedy with Tales of Whatever, and a daily roster of panels exploring topics such as Creating work from Real Life, Digital and Dance, and Adapting Work in Lockdown. A collaboration with LIVR, provided a roster of films in 360 degrees, allowing audiences to experience theatre as if from the front row. This included Koko Brown's White and Oncomm Award Winner Patricia Gets Ready (for a date with the man that used to hit her).
Thanks to the continued support of the Landeshaupstadt Düsseldorf, we were once again able to deliver a curated programme in celebration of Reading's twin city partnership with Düsseldorf. Band James' Mum recorded a live set recorded especially for the festival; Aaron Samuel Davis in collaboration with Camden Loeser presented dance piece Passion Drives Us; and Hedda Schattanik presented her short film Apartment, exploring the aftermath of a dispute where the smart home is the only witness.
We commissioned two new shows: Love, Sex and Zombies, an international collaboration exploring intimacy and connection in a post apocalyptic world; and Pip and Pearl: Planet Protectors, an interactive family adventure about climate change. We also supported the digital adaptation of Natalie Barney's Last Salon, which first premiered at Shakespeare's Globe earlier this year.
As part of our drive towards greater accessibility, 60% of our content was live or closed-captioned. We also had three audio described photography exhibitions. We were supported in this by captioner Vicky Berry and audio describer Roz Chalmers.
We have partnered with Scenesaver to ensure some of the show content remains available here. We were also very proud to receive the Off West End OneOff award for delivering such a successful digital festival this year!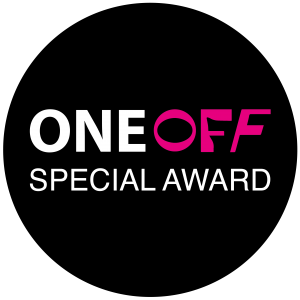 By providing our platform digitally, we supported our artists to reach an international audience of over 13,000 households, reaching across six continents, whilst providing our usual varied programme of events for all audiences to enjoy – without having to leave their home!
Going digital has opened up new opportunities, connections, and creative outcomes for us and for our artists, meaning we are excited about a hybrid Festival approach going forward.